The 9 Best Anime Cosplayers In America
|
The artists you're about to meet are the absolute best of the best in cosplay. "Cosplay" is the abbreviated word for the term "costume play," except with cosplay this good, it's hard to classify their serious costume crafting as simply "playing." They've earned the title of greatest cosplayers for a reason, and you can see the unabashed commitment to their work shine through in their photos, videos, and livestreams.
Cosplay enthusiasts from all over the world have settled in America, and the country is seriously beaming with talent when it comes to costuming, designing, modeling, and all sorts of other entertainment involving geeky fandom. Professional cosplayers in the United States consistently engage in high-level cosplay overflowing with creativity and skill. Seriously, these are the very best cosplayers in the US, so get ready to be blown away by some insane skill and dedication.
1.Jessica Nigri
Jessica Nigri is a New Zealand-American cosplay celebrity that can often be found streaming on Twitch and various YouTube channels. In addition to maintaining a popular online persona, she is often a cosplay correspondent for major anime and video game events.
2.Yaya Han
Yaya Han is an extremely talented Chinese-American anime cosplayer based out of the United States. Her works in fashion have even allowed for her to launch an exclusive line of cosplay fabric that's currently sold through the major fabric outlet Jo-Ann Fabrics. Her extraordinary costume creations are also available on her online store.
3.Vampy Bit Me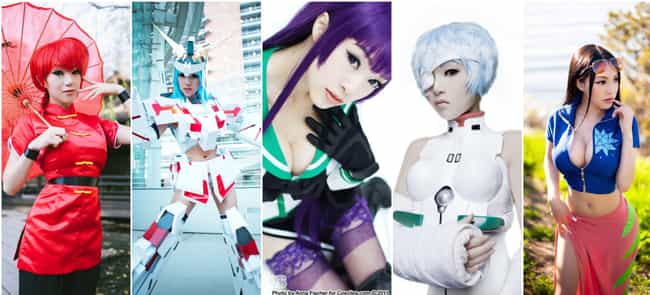 Linda Le, AKA "Vampy Bit Me" or simply "Vampy," is a cosplayer and costumer named after her own fictional character persona. Her prop-building goes to the extreme, as you can see in her fully-mobile Gundam girl cosplay. Her online store is loaded with cosplay prints and merch that show off her variety of crafting skills.
4.Riki LeCotey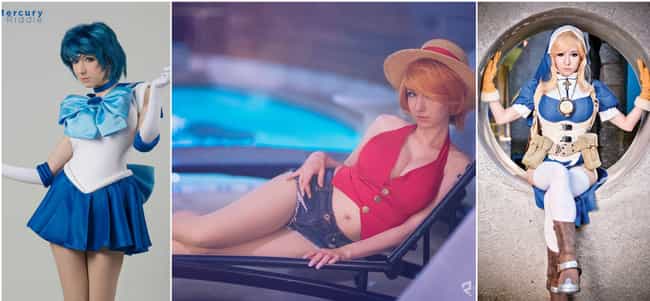 Riki LeCotey is a Canadian cosplayer and model based out of the United States. In the cosplay world, she goes by the handle "Riddle." With over 14 years in the fashion and costume design industry, she's renowned as one of the best cosplayers and costumers in the North American region. She has also worked on films, serving in the costume and wardrobe department for X-Men: First Class and Captain America: Civil War.
5.Megan Coffey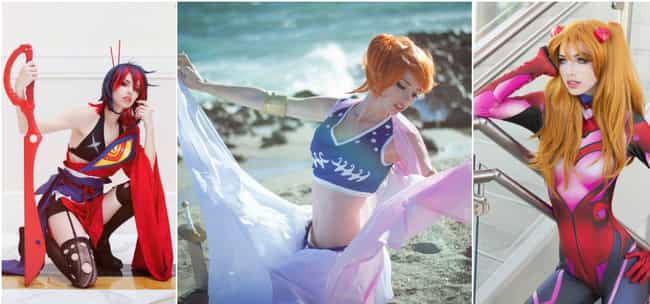 Megan Coffey, AKA "Starbuxx," is a beauty pageant queen with a love for anime. She competed in the Miss America pageant in 2007 (anime cosplay was not her talent, unfortunately) and has an arsenal of diverse cosplay under her belt, which you can see on her variety of social media sites like DeviantArt and Facebook. She's also an artist who loves to show off her anime works, which you can also check out on her other DeviantArt page.
6.Stella Chuu
You can usually catch the burlesque performer/model Stella Chuu during one of her online Twitch streams, where she will makes elaborate costumes and teaches makeup tutorials. The entertaining and bubbly Stella Chuu travels to multiple conventions a year, where she both models and promotes body positivity during panels.
7.Meg Turney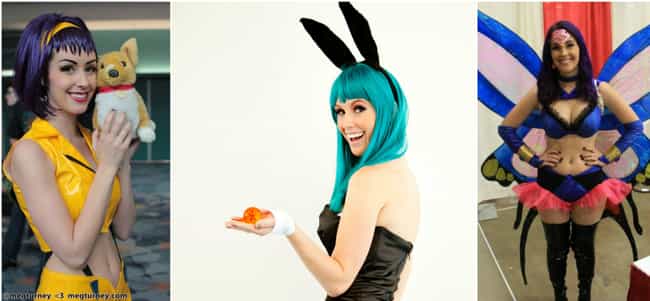 Megan Turney is an Internet personality and cosplayer best known for her work on SourceFed and Rooster Teeth's The Know. You can currently find her on her own streaming channels on Twitch and YouTube, and get exclusive updates through her Patreon, which she uses to help fund her cosplay adventures.
8.Ginny McQueen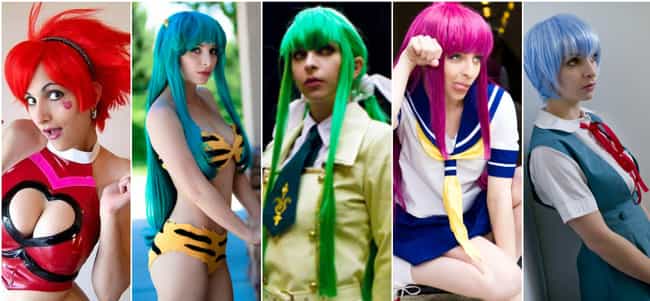 Ginny McQueen is known as "G-chan" to many in the cosplay world, and she's been around for quite some time. Since she started cosplaying in 1998, she has grown to have quite a large following and is engaged in a variety of multimedia endeavors. See the full extent on her website, where she addresses controversial subjects and exposits her views on feminism, fashion, and fandom.
9.Nana Bear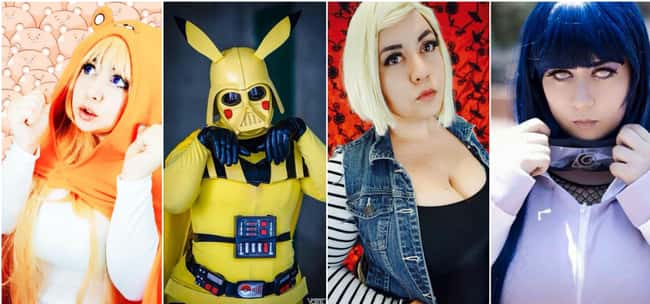 Nana Bear is a powerhouse of creativity and fun. Nana takes anime cosplay to the next level by crafting new and innovative mash-ups, which you can clearly see in her Darth Vader-Pikachu hybrid. Her Facebook fan page and Patreon are loaded with pictures and exclusive content that fans of her work can enjoy while she brings her quirky cosplay ideas to life.
Source: ranker.com